The apartment
An enchanting stay equipped with every comfort and luxury.
Location
Welcome to Resort Walensee 45, where recreation and relaxation go hand in hand!
Our apartment, number 45, is located at the shores of Lake Walensee and on the ground floor of the complex. From the covered terrace you can enjoy a view over the serene water and the beautiful mountains. Between the water and our terrace is a lawn, where you can relax. There is a public beach, with a convenient kiosk. Here you can sunbathe, take a dip in the refreshing water, book water sports, or simply enjoy the view of the mountains. On the culinary front, there are also several options, including a beautifully located restaurant, where you can enjoy delicious meals overlooking the beautiful landscape.
BOOK NOW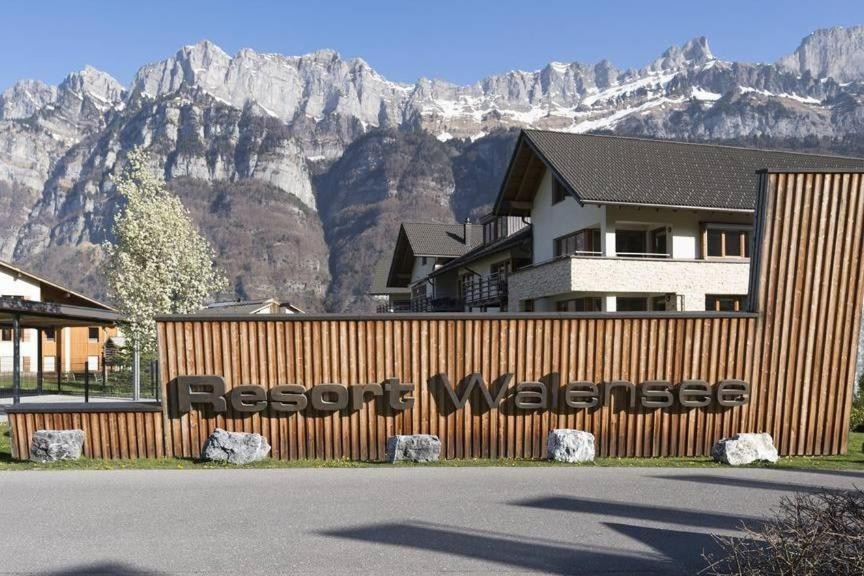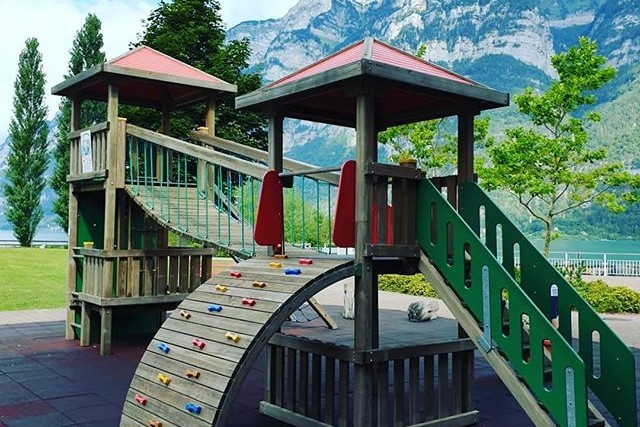 Activities at the resort
For children, there is a playground to explore and a panna cage to put football skills to the test. There is also a boccia court, an inviting place where you can enjoy a fun game under the sun. Restaurant Marina Walensee surprises you with culinary delights and the breakfast buffet is also highly recommended. In the Intersport store you will find the latest sports fashion and you can rent bicycles or a sup. Enjoy the beautiful weather and the spectacular view on the various beaches that the resort has to offer.
It's all here, waiting for you, in our resort. We look forward to welcoming you!
Living room
Step inside your comfortable and welcoming apartment. Unwind in the cosy seating area or sit in front of the wood-burning fireplace, ideal for those cold evenings when you want to snuggle up with a good book or just enjoy the warm glow. The living room includes a flat-screen TV, complete with cable channels, perfect for a relaxing evening inside.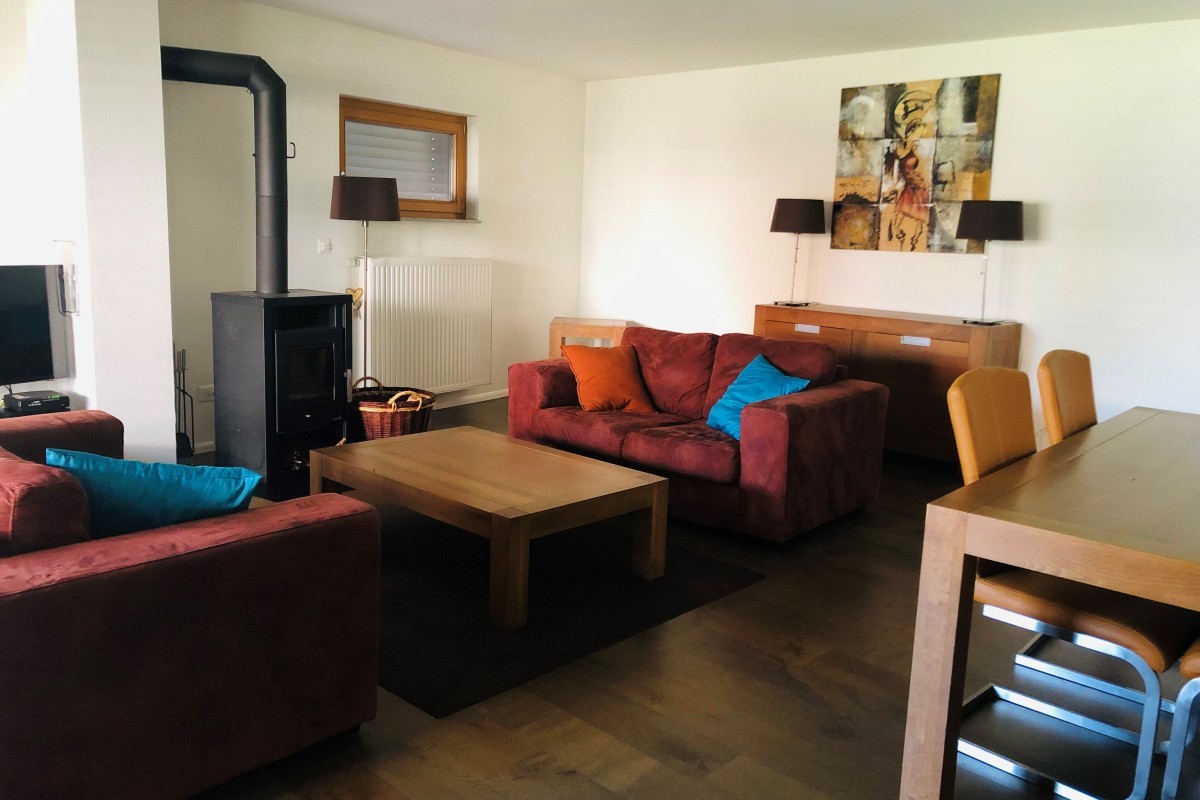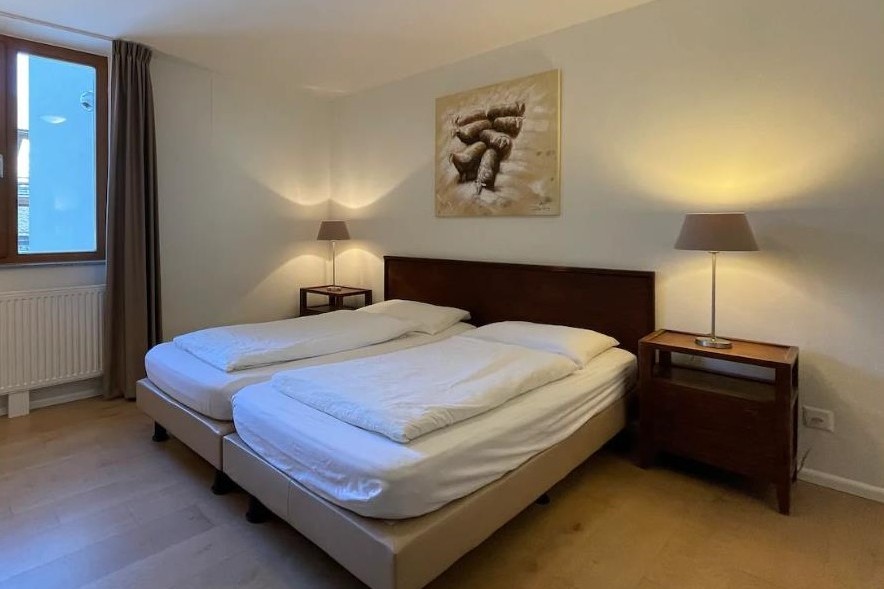 Bedrooms
As for sleeping facilities, the apartment features two bedrooms, each with a comfortable double bed, guaranteeing a good night's sleep. Should you need extra sleeping space, an extra bed can be added at a fee.
Bathroom
Our bathroom is fully equipped. Treat yourself to a refreshing shower or a relaxing bath. The sauna is also at your disposal for optimal enjoyment on cold winter days as well as in summer. In addition, the bathroom has a toilet and a hairdryer. There is also an additional toilet in the apartment.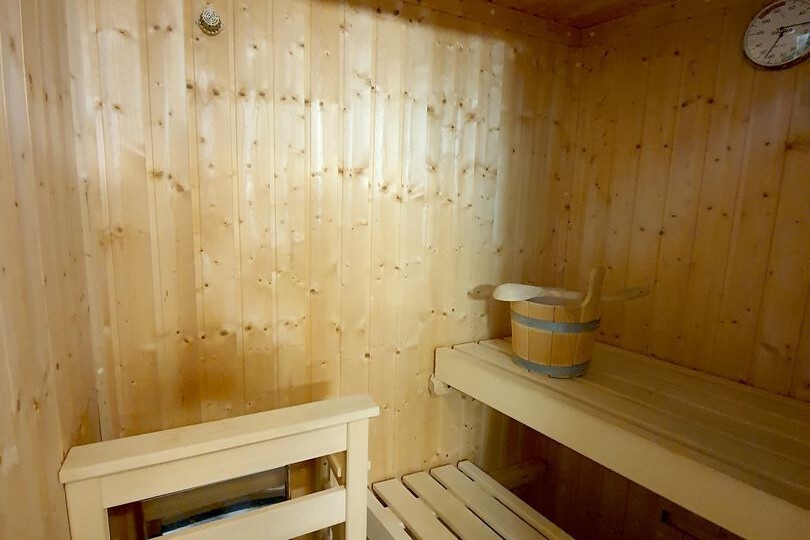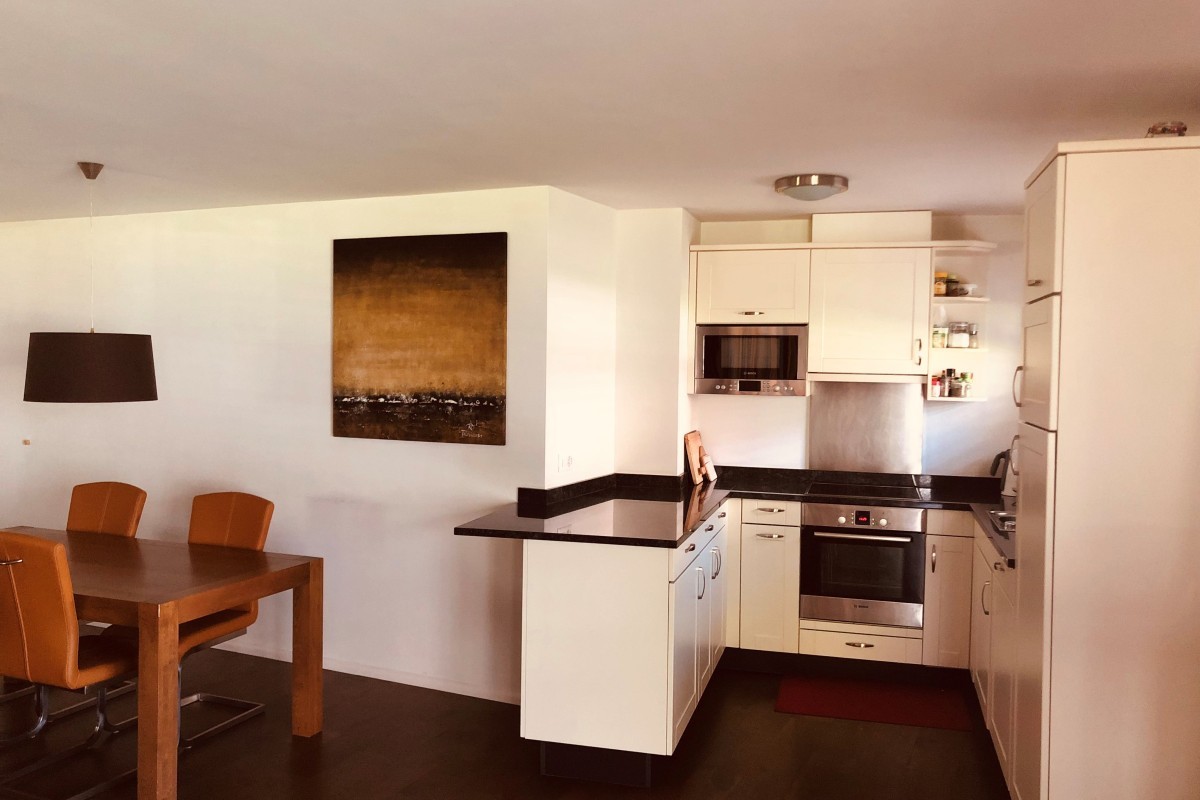 Kitchen
The fully equipped kitchen has all the conveniences you need for your stay. A spacious fridge, a freezer, a dishwasher, a microwave, an oven, an induction hob, and of course a coffee machine and water boiler are all present.
Extra toilet
There is an extra toilet in the apartment, in addition to the toilet in the bathroom.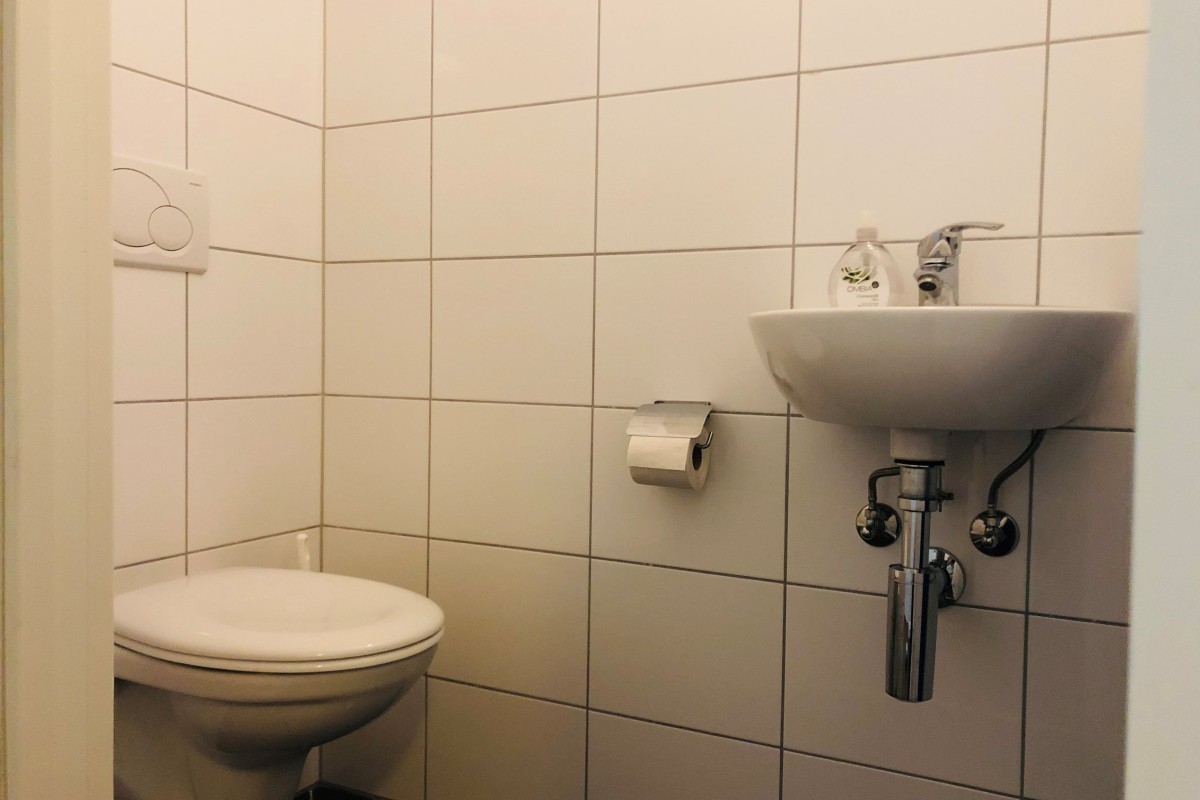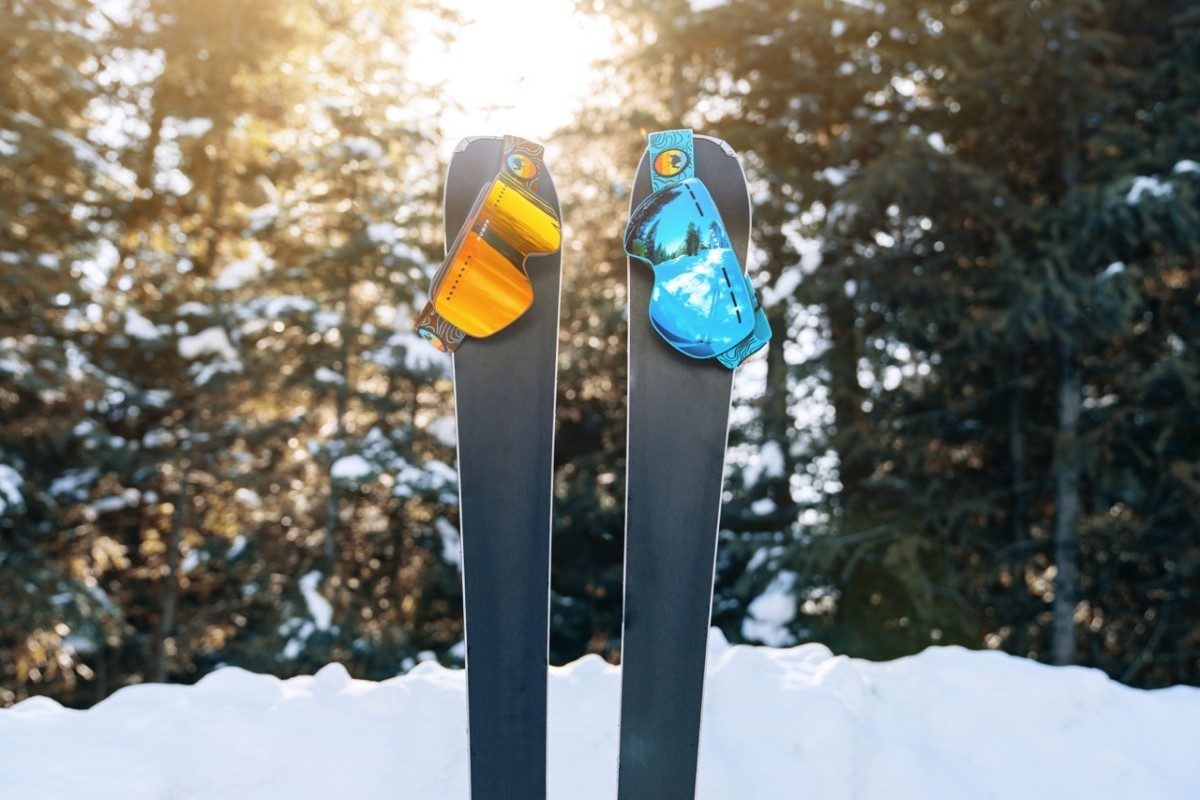 Basement
The apartment has a basement where you can leave your belongings during your stay. In winter, it is ideal to store your ski gear here daily, and in summer, for example, your water sports and/or hiking gear.
Important notices
Furthermore, there are a few things we would like to draw your attention to:
The deposit must be paid in cash on arrival. The deposit will be returned by the hostess in cash after inspection of the apartment (CHF500).
After booking you will receive an invoice from us of which 50% must be paid within 10 days. 28 Days before arrival, the remaining 50% must be paid.
The apartment is suitable for 4 to 5 persons.
Pets are not allowed.
Smoking is not allowed.
Washer and dryer available in the building, fee payable.
Free Wifi access.
Baby bed and high chair available free of charge.
The nearest airport is Zurich, 80 km from the accommodation.
If you are interested in booking in a period under option, please contact us by sending an email to info@resortwalensee45.com. If the booking under option does not proceed, we will notify you that this period is available for booking again.
BOOK NOW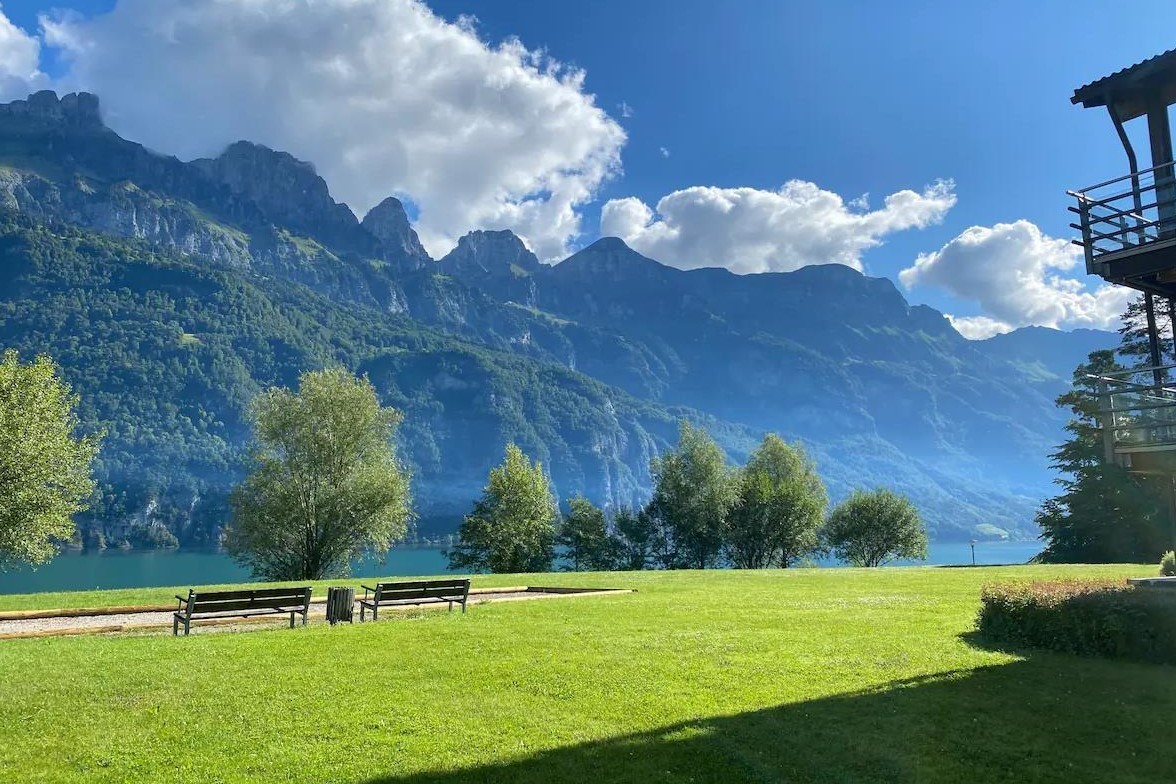 Choose a breathtaking location
Switzerland has so much to offer in summer as well as in winter. Enjoy the fantastic sceneries and various activities in the mountains or on the water.