A home with a view
Experience the luxury of this Swiss appartment in an enchanting setting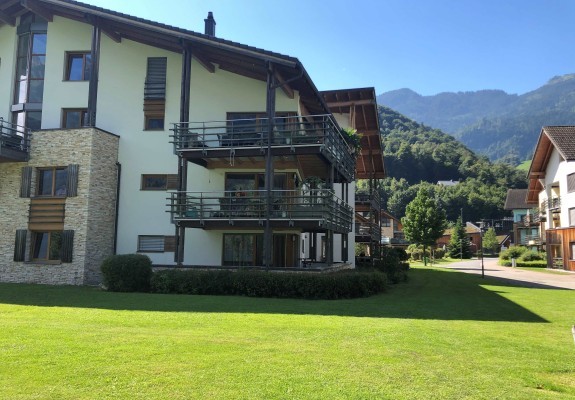 Ground floor
Waterfront
Covered terrace
Free private covered parking
Playground
Public beach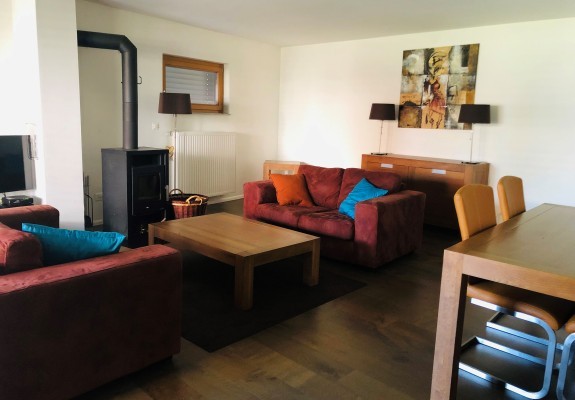 Free wifi
Flatscreen TV
Wood stove
Seating area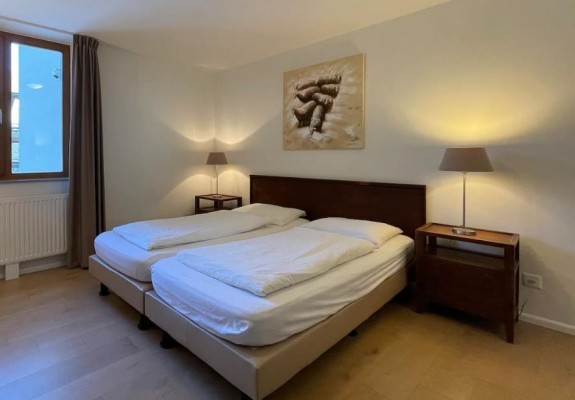 2 bedrooms
Double bed
Additional bed on request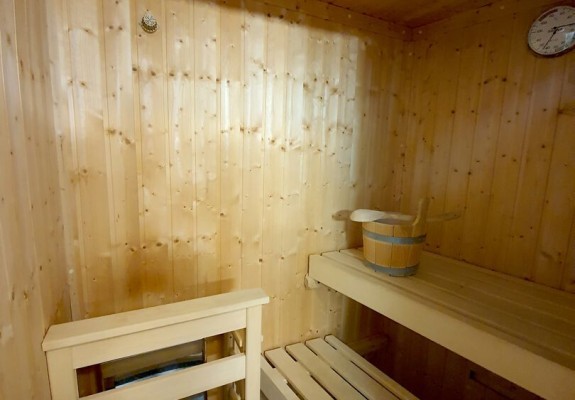 1 bathroom
Shower
Bath
Sauna

Extra toilet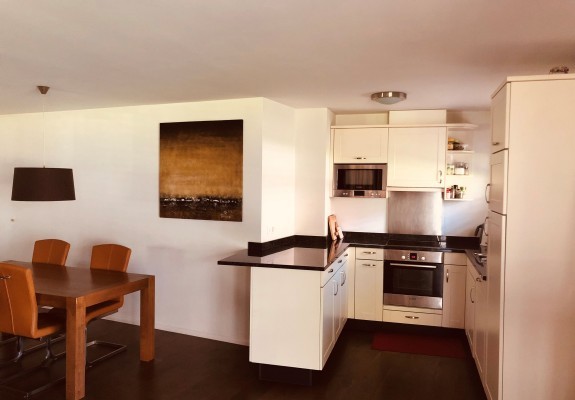 Fridge/freezer
Dishwasher
Microwave and oven
Induction stove
Coffee machine
Water boiler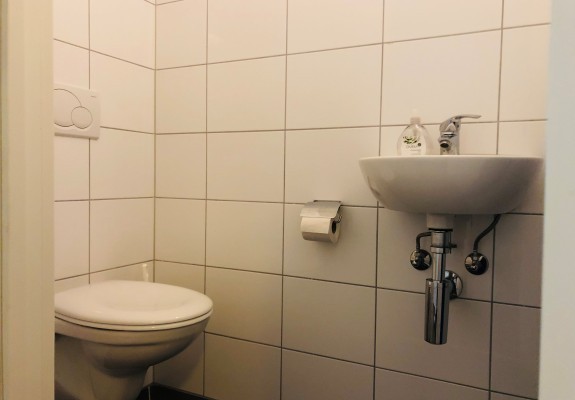 Extra toilet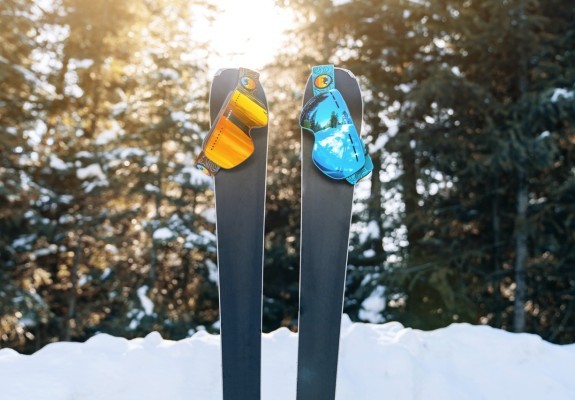 Storage space
Resort Walensee 45
Our beautiful accommodation is located in Unterterzen, right on the shores of Lake Walensee.
The apartment is suitable for 4-5 people and is located on the ground floor. It offers fantastic views and features a covered terrace.
Location

Living room

Bedrooms

Bathroom

Kitchen

Toilet

Basement
The apartment
IN SUMMER TIME
In July and August it is lovely to be so close to the water, with opportunities for water sports, boat rental or just relaxing and enjoying the beautiful weather. Of course, hiking in the mountains is one of the possibilities. From Tannenboden, accessible by gondola, there are several hiking and mountain bike routes. The cities of Zurich (70km) and Chur (45km) are definitely worth a visit, with their historic city centres.
MORE INFORMATION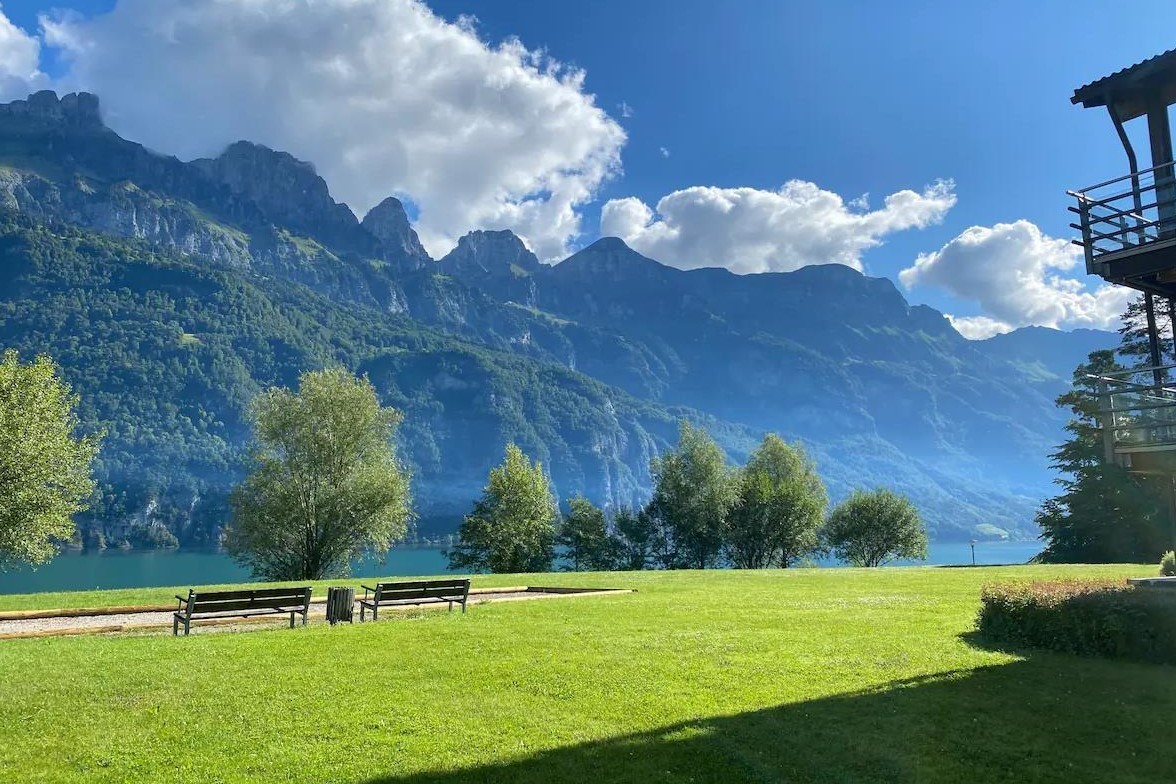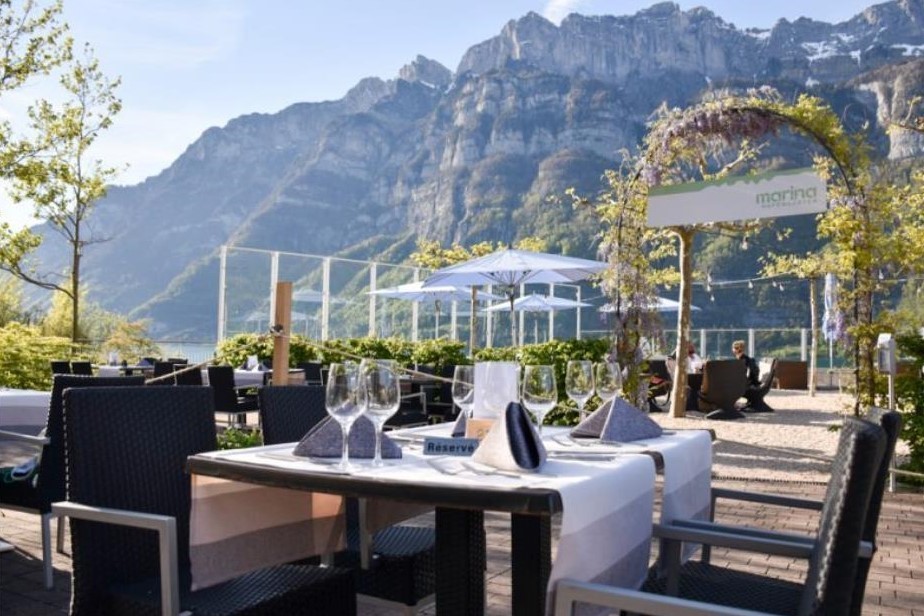 Enjoy the serenity and space around Resort Walensee to the full.
Experience ultimate happiness, in the snowy mountains or in front of the wood-burning fireplace.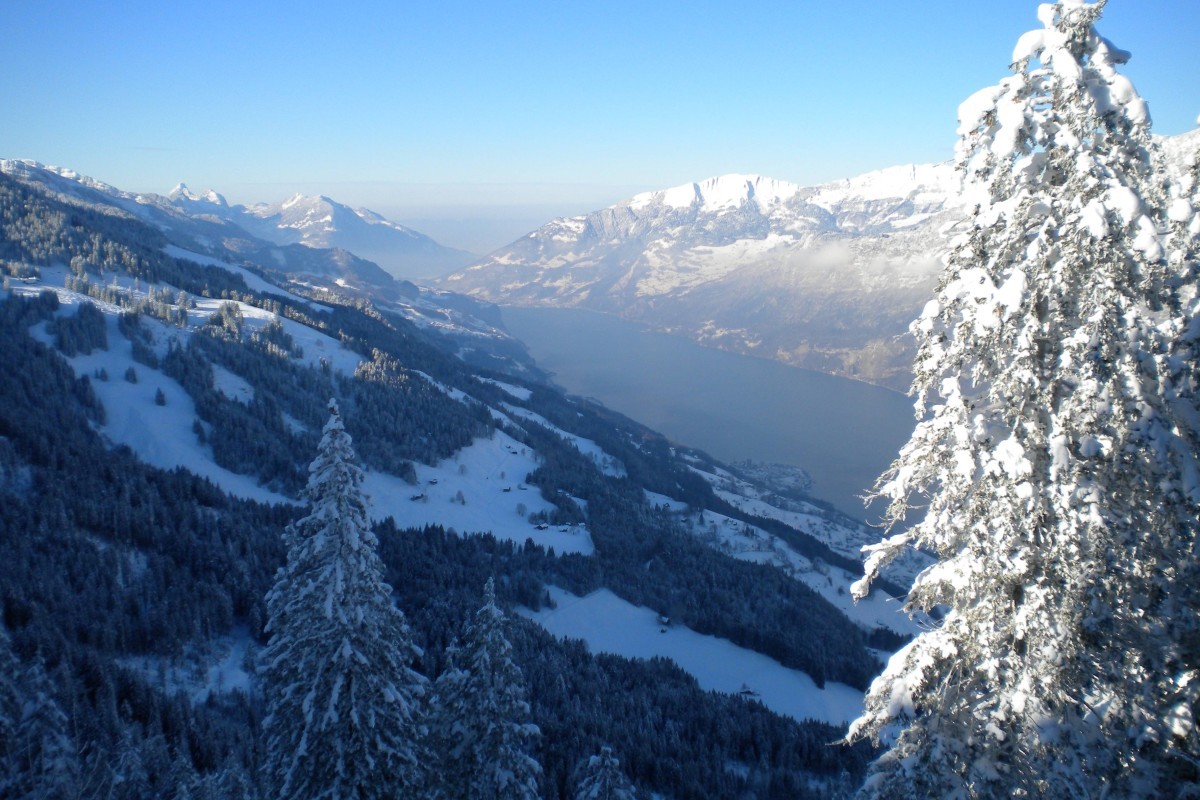 The apartment
IN WINTER TIME
In January and February, it is a top location for a wonderful winter sport. The gondola to the Flumserberg ski area is across the street from the resort. Ski passes can be bought there and there are plenty of ski rental options.
MORE INFORMATION
Surroundings
There are plenty of activities to be found near Resort Walensee. We are happy to show you a selection here.
The nearest airport is Zurich, 80 km from the accommodation.
Book your dream view
Have an amazing holiday in embracing Switzerland. Enjoy the serenity, space and beautiful views offered by Resort Walensee all year round.